Panchla Unit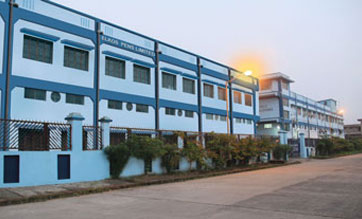 Polypark Unit
In the year 2003, Late Mr.H.S.Jain and Mr.B.K.Jain as directors laid the foundation of Elkos Pens Limited. The company is one of the leading manufacturer and exporter of well-known international brand "WISER" pens including ball pen, gel pen, direct fill pen, sketch pen and pen refills.
Mr. Jain has a vast business experience of more than 30 years inthe field of writing instrument and professional technology.Under his intellectual guidance over the years we have gained experience and are performing constant research and innovation to improve the quality of products.
Quality is our utmost priority. We are able to provide timely delivery of the quality products to clients with the help of highly qualified R&D team and well equipped Korean & Japanese modern technologies. To maintain thequality of management system we follow the standard of ISO 9001:2015 (QMS). Owing to the reasonable prices of our products, we have acquired a commendable number of esteemed clients across the globe.
We offer large range of pens and our distribution network is not only restricted to India, but it covers a number of countries around the globe, with major markets being in the Asian, European and Middle East countries.
Our vision is to become a market leader by delivering innovative and cost effective solutions to our clients. Our business endeavour is aimed towards attaining maximum client satisfaction.